PRESIDENT BARACK OBAMA: WE ARE PRAYING FOR YOU AND YOUR FAMILY .

God Bless America!
Pastor T. Gasque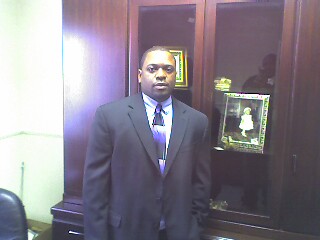 WE WELCOME YOU TO OUR WEBSITE!.....Please enjoy your navigation.
WELCOME TO OUR WEBSITE!
It's "A NEW DAY" in the USA: Please Click on link to the left "A NEW DAY" project, to help us become one million strong BUILDING YOUTH CENTERS across our nation and in prayer for Pres. ELECT: Barack Obama
God is not through with us yet!
Please navigate through our site where you can access church info, make donations or purchase a Barack Obama commemorative T-shirt. You can also leave your prayer request and sign our guest book.
Thank you for visiting and come back soon, God bless you.
Pastor Tyrek Gasque
Click: here to see my invention (X-TRZ)
SHEKINAH TEMPLE OUTREACH MINISTRIES IS A NON-PROFIT ORGANIZATION